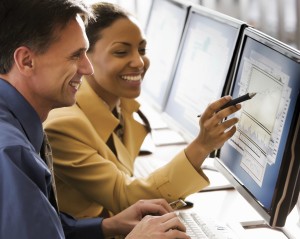 Isix has been focused on providing clients with end-to-end Oracle E-Business Suite services since the Oracle E-Business Suite was released.  In 1992, long before the Oracle E-Business Suite was released, Isix delivered solutions surrounding it's predecessor giving us more than 20 years of experience with implementing and upgrading Oracle ERP solutions.  Our engagements have given us depth and breadth in the following business areas:
Project Management
Human Capital Management
Customer Relationship Management
Service Management
In the past 20 years, we have conducted more than 500 engagements, helping clients leverage their Oracle enterprise application technology to achieve each client's unique business goals and objectives.
Isix offers a full range of Oracle Enterprise Application services, including: