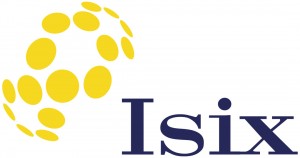 Isix, our patented integration framework (U.S. Patent 6308178), is an integrated set of interface and data migration software components for Oracle E-Business Suite.  Using intelligent adapter technology, Isix enables fast and efficient integration while reducing project risk.
Isix intelligent adapters, called iDapters, work with the Isix Integration Server to simplify integration with Oracle E-Business Suite by encapsulating re-usable business rules to automate the construction and execution of data integration without custom coding, and without reinventing the wheel.
Isix's integration and data migration capabilities serve as a cost-effective, flexible, and supported solution for Oracle E-Business Suite users who need to interface or convert data into Oracle E-Business Suite.
With Isix, you can:
Reduce interface and conversion costs
Integrate quickly
Leverage accurate, pre-built integration rules
Isix key benefits:
Easy to use and implement
Scalable and flexible
Re-usable and configurable
U.S. Patent 6308178